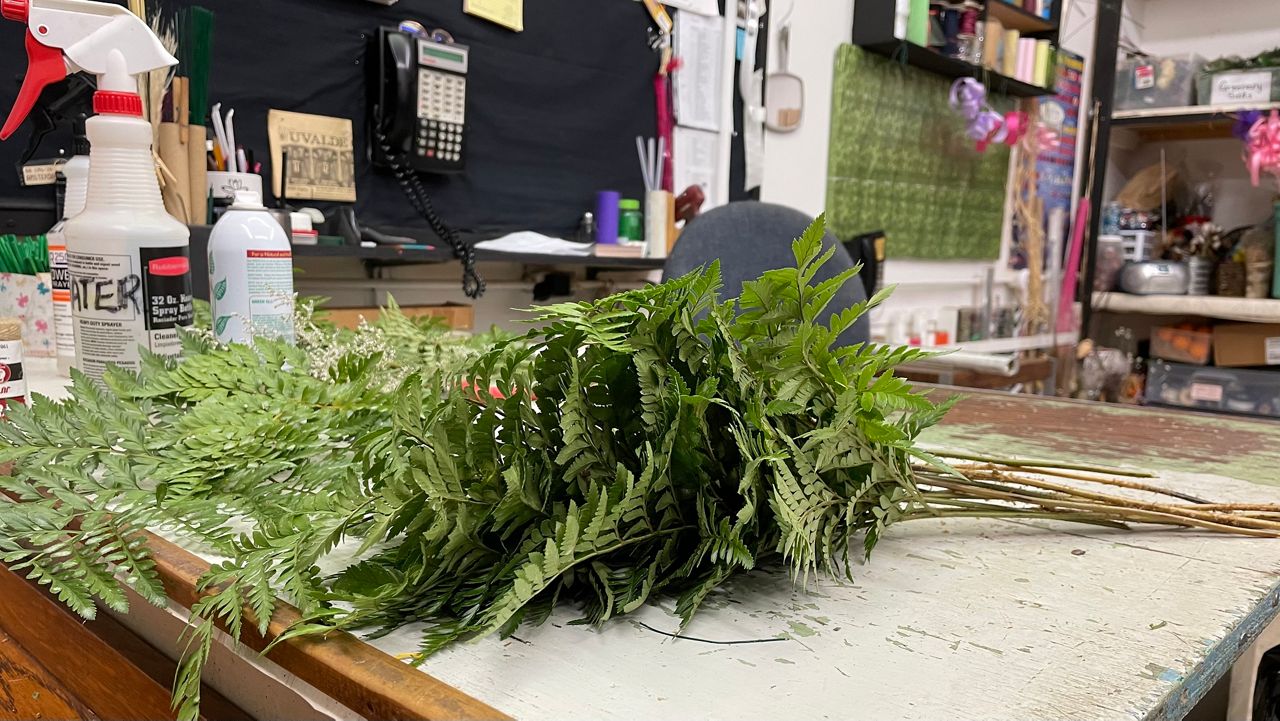 The Uvalde florist receives donations from other florists
UVALDE, Texas — Since the tragic Uvalde school shooting on Tuesday, Kelley J. Baker has received calls, texts and orders from florists across the country. She owns The Flower Patch, a local store on Getty Street that sits between a church and a funeral home. Baker says the other florist in town has cut production, meaning she's getting most of the orders. She's been arranging flowers for years, but this time it's different.
"Babies. They're babies. It's going to be hard. Sorry," Baker said through tears. "It's going to be very hard."
The Flower Patch phone kept ringing. On the other end of the line, florists are offering to send money, flowers, and even their employees to help make arrangements.
"We don't really know how to prepare for this. We'll just take it minute by minute, day by day," Baker told another florist over the phone. "Anything you can send, we greatly appreciate it."
Mary Zavala is Baker's right-hand man. She's only worked at The Flower Patch for about a month, but she's no stranger to Uvalde. She was born here.
"I love this city," Zavala said. "I've always done it since I was a little girl. I moved to Chicago when I was 10 and told my mom, 'I'm going to go back to Uvalde and raise my kids there. And I did. They are there, and we are there.
Zavala is grateful to work at The Flower Patch so that she can help the community.
"I didn't know a lot of people, but we live in such a small community that it feels like you know them very well," she says. "One of the teachers I heard about passed away, I see her all the time. Because even though we weren't the best of friends, we were acquaintances, because she's such a small I saw her at the gym. We see her running down Main Street.
Zavala and Baker didn't think the flowers they had on hand would last until Wednesday. But that won't stop them from helping the bereaved.
"We will try to be there for the families as much as possible," Baker said. "But we know we can't ease their pain, and that's what's so hard. It does not mean anything. It does not mean anything."
Follow Charlotte Scott on Twitter and Facebook.