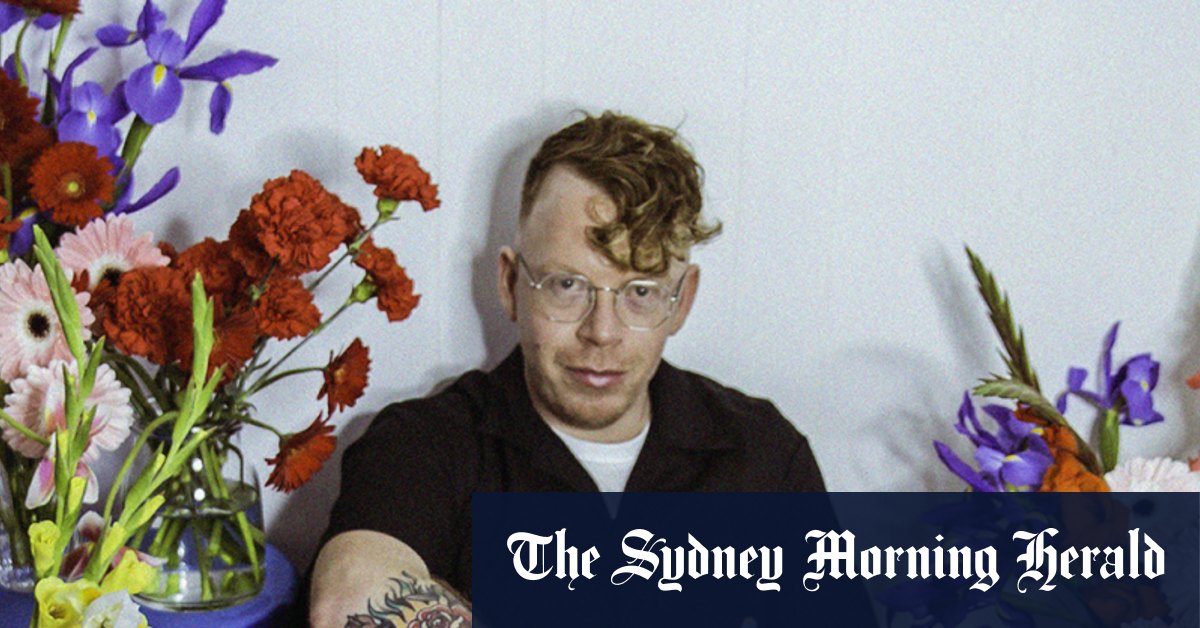 The Melbourne florist who wants you to rethink the way you use flowers
Ross Jenkins AKA Bloom Boy doesn't do subtlety. Most of his clients know not to ask for moderation or politeness. Jenkins is the florist to go to if you want '80s ballroom-style kitsch or an industrial, psychedelic twist – or if you're looking for flowers spurting out of your washing machine or some other similar place you wouldn't normally see a installing flowers.
You might think Jenkins sounds like a one-off, and in many ways he is, but he's also part of a global trend that's moving away from perfect-flower-in-a-specific-vase-style flower arranging towards more anarchic installations. that challenge our perceptions of the desirable.
Some florists break the rules by using pest-ridden flowers, disease-ridden stems, or weeds, but Jenkins goes against convention by emphasizing artifice rather than naturalism. "Something I often get from people is, 'are these flowers real?' or 'have they been dyed?'
While Jenkins is known for spray painting the weird Monstera leaf, his blooms have always been on real plants growing in real soil. It's just that their colors and shapes test our perception of naturalness. He likes waxy anthuriums, stiff gerberas and electric-colored carnations. It cascades amaranth like satin ribbon and erects stems of leafless irises at crisp, precise angles. Its carefully tended arrangements rarely contain the softening effects of foliage, instead one brilliantly colored flower clashes with another.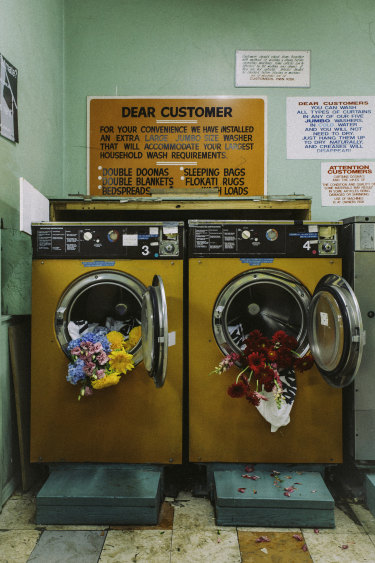 It won't be for everyone. And just as we all desire different things from a flower arrangement, Jenkins' advice to those making them is to go your own way. "There are no rules, just have fun. When you study floristry, you are taught a certain way, but you can use those skills, expand your mind and experiment a little more.
Of Welsh origin, Jenkins studied fashion design in London and worked as a stylist before moving to Melbourne around 10 years ago and studying floristry at TAFE. While his father and grandfather were both avid gardeners, he says gardening is not a key influence on his work. "I'm driven more by concepts and feelings and maybe movies, fashion and art. When I draw, I see colors and textures and buy flowers to match.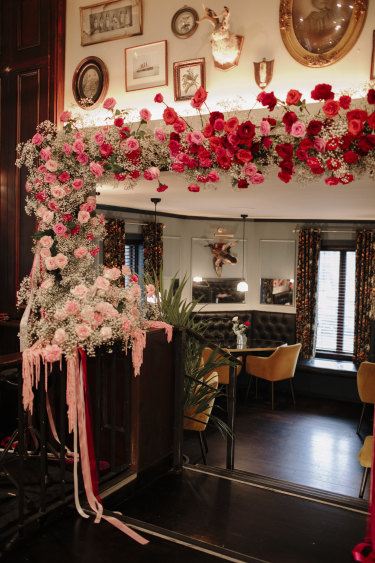 His current display for the Melbourne International Flower and Garden Show features high-visibility gerberas ("they have a cartoon shape, fake look") and apple-green blades of grass. With its rainbow backdrop and plastic chain links coiled into a three-dimensional version of the word "hope," his exhibit elicits a reaction. Jenkins aspires to it. "Before I started working with flowers, I had never really thought about how they made people feel. But seeing people really react to flowers gives me a lot of satisfaction.