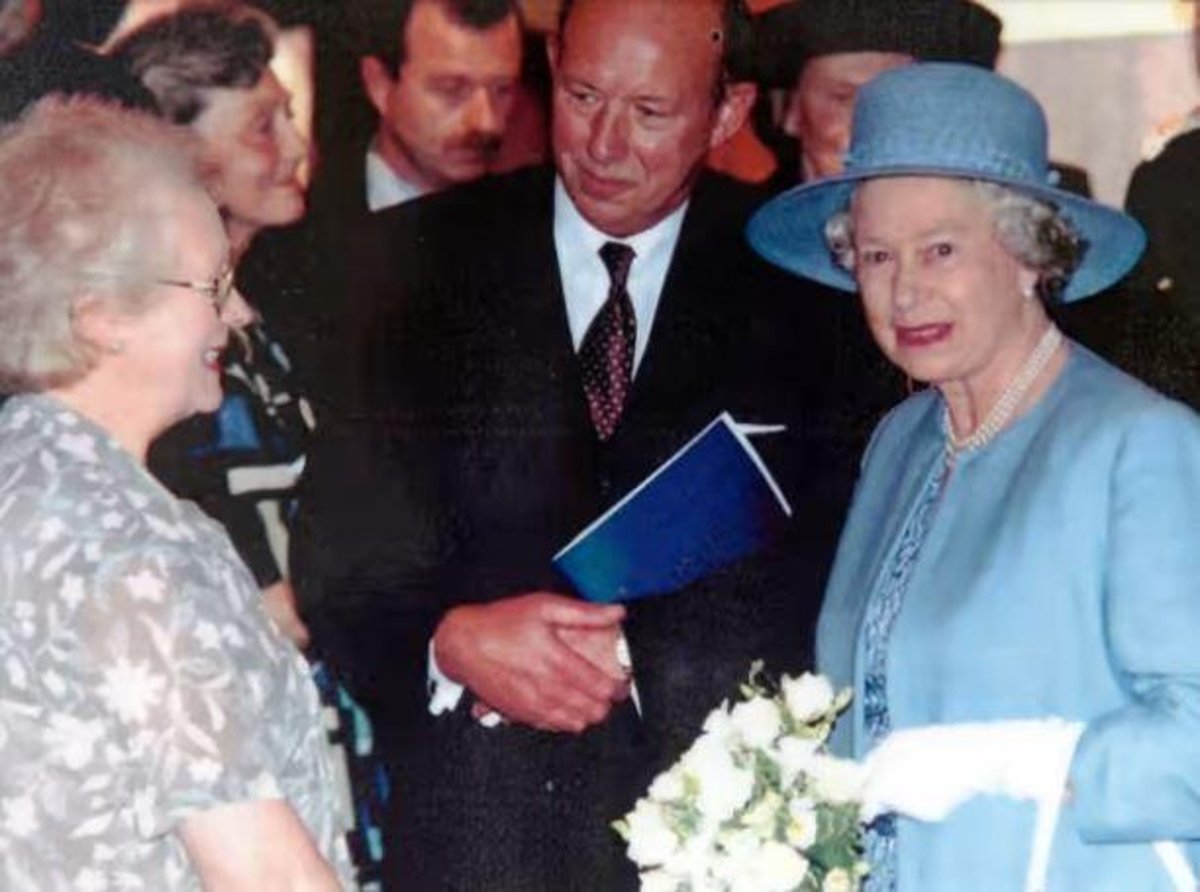 'She made me feel amazing': Preston florist Margaret Mason reflects on meeting – and working – with the Queen
Margaret, who is Preston's oldest retailer, has met the Queen three times and produced flowers for her on several occasions.
One of his fondest memories is being asked to do the flower arrangements for the royal box at the Liverpool Philharmonic Hall after it was refurbished.
>>>Click here to learn more about Margaret's 61-year career as a florist
Margaret Mason meets the Queen
Margaret said she had worked through the night and did not expect to be introduced to Her Majesty afterwards.
She said: "Lord Derby introduced me and said, 'This is Margaret, she made the flowers.
"The Queen said, 'Do you really? They are beautiful.
"We shook hands and I was shaking like a leaf. She made me feel amazing. For the Queen to admire your work is something very special."
Margaret, a Royalist business, also met the Queen at St George's Chapel in Windsor and, through contacts in industry, was asked to produce the flowers for the Queen's visit to Preston in 2002, when she has become a city.
She added: 'I wasn't sure what colors to use so I phoned Buckingham Palace and was put in touch directly with the Queen's lady-in-waiting.
"I asked what the queen would wear.
"She said it was hard to say because it all depended on the weather."
To ensure her flowers coordinated with the outfit, Margaret had a member of staff waiting at Preston station for the Queen's arrival by train.
Margaret said: 'As soon as the Queen came out and we found out what color she was wearing, they called me.
"By the time the Queen came out of the station, we had made the flowers and brought them to her."
Margaret also visited Buckingham Palace "a couple of times" for Garden Parties and reflected on the Queen's passing with sadness.
She said: "Last night when I heard the news after work I could have cried.
"I'm 86 and she's been there all my life.
"I think the example she set for all of us is incredible."