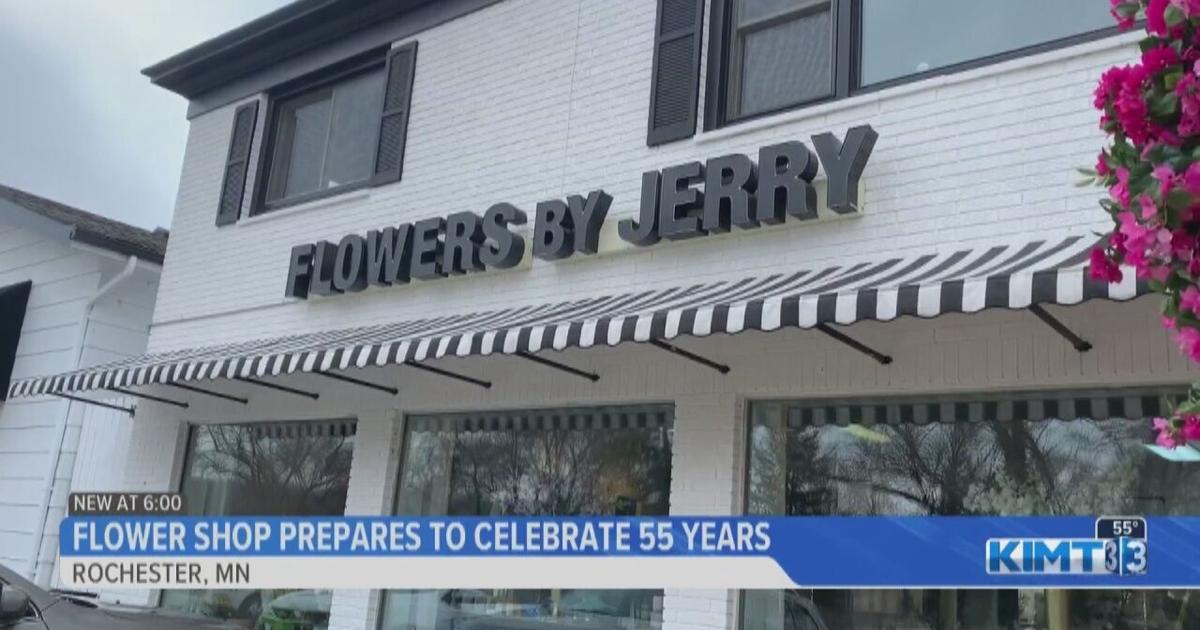 Rochester Florist Prepares to Celebrate Big Anniversary | News
ROCHESTER, Minnesota – A longtime Med City florist prepares to celebrate 55 years in Rochester.
On Sunday, Flowers By Jerry will host a celebration to thank their customers for their support over all these years.
"It's hard to even imagine it's been 55 years because it's going fast and business has been very good for us and for the community," founder Jerry Patton told KIMT News 3. "We provide all the service that we can possibly deliver and that's why we grew to where we are today."
Flowers By Jerry opened in 1967, at a time when Patton says there weren't many businesses like his in the area.
Patton founded the shop after working at another florist where he developed a passion for gardening.
Community members are invited to stop by the florist for a celebration with free gifts, food from Bleu Duck Kitchen and 20% off merchandise storewide.
"We're grateful to be here for 55 years, but it's always been hard work," says owner Kevin Patton. "It's a family business so what's great is that we've been in it as a family and we've grown together as a family and I'm so grateful to be able to work with my family one day to per day."
The party starts Sunday at 10 a.m. Community members are invited to attend.