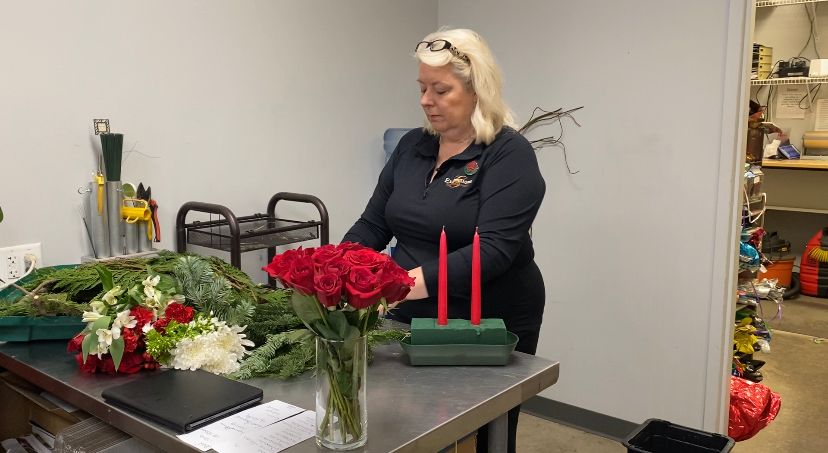 Ohio florist designs flowers for Rose Bowl floats
GAHANNA, Ohio – The 108and Rose Bowl was the best of both worlds for an Ohio florist who got to work on parade floats and cheer on the Buckeyes in California.
Jody Brown-Spivey owns Expressions Floral Design Studio in the Columbus suburb of Gahanna, but she spends one week a year designing in California.
"It's kind of like the floral design super bowl," Brown-Spivey said.
She talks about the Rose Bowl Parade, and she's been designing the flowers that go on the floats since 2002.
"A lot of the time what we do is soften or disguise the places on the floats where the mechanics would show up if we weren't putting bigger flowers on the float," Brown-Spivey said.
She said of all the factors involved, weather plays the biggest role in flowers on floats. She said it goes down to the 40s at night in Pasadena, which helps preserve them.
"They are covered. We do them in covered buildings…but the temperature really helps," Brown-Spivey said.
While working on floats this year, "The Bachelor," "Wetzel's Pretzels" and "Reese's University," Brown-Spivey said helping to create these works of art had a very special meaning.
"The company we worked for, we did the VFW tank and my dad was a veteran," she said. "(We) stayed up all night with the floats and then went all the way to the front of the parade because that's where the VFW float was… it had won an award."