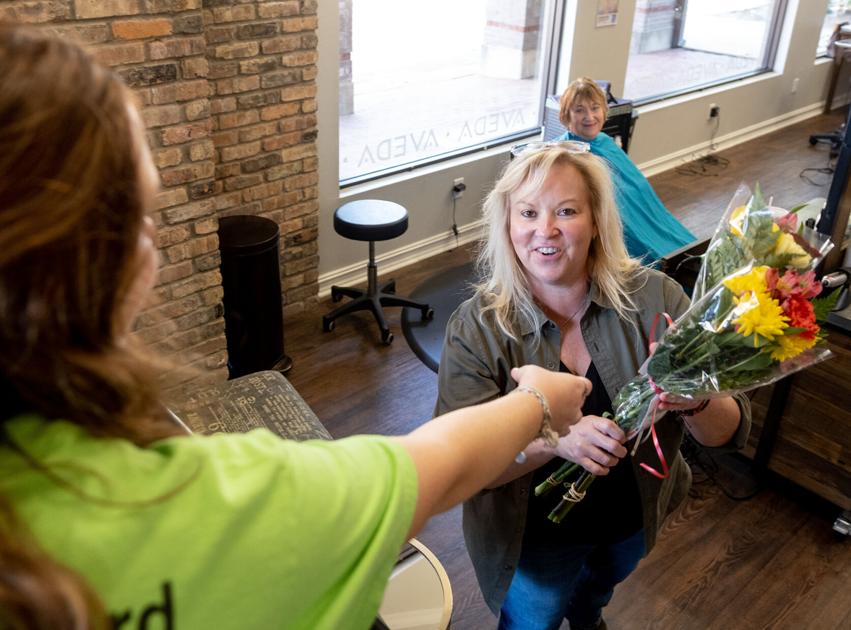 'Made My Day': Longview Flower Shop Attends National 'Petal It Forward' Event | Local News
Two bouquets at once, Katie Williamson and Kendriel Presley spent Wednesday delivering flowers to unsuspecting residents of Longview.
Casa Flora, a local Longview business, participated in a nationwide flower industry effort for "Petal It Forward". As part of the campaign, recipients were asked to keep one of the two bouquets and pass the other on to a friend, family member, colleague or even a stranger.
Petal It Forward, which is organized by the Society of American Florists, promotes random acts of kindness and is designed to help people start their days with smiles and less stress, according to the company.
"It's a national event, and we've been participating in it for five years, and we wanted to continue to do so," said Vickie Slover, owner of Casa Flora. "We love to give flowers to the community and try to make people happy when they are not expecting it."
Slover said the store bought 400 bouquets for the event, and many of them were donated by its vendors.
Holley Kotulla received a few bouquets while working at Jim Bartlett Fine Jewelry on Wednesday. She said it was a sweet surprise to receive the flowers.
"My mother is coming to town today and I will pass this information on to her," Kotulla said. "It was perfect timing."
Julie Hidalgo of Hidalgo Hair Studio also received two bouquets on Wednesday. She said she would pass her second bouquet to her 25-year-old longtime client Pam Gatton, whose hair she was working on as the flowers were delivered.
"It made my day," Hidalgo said. "I absolutely adore it."