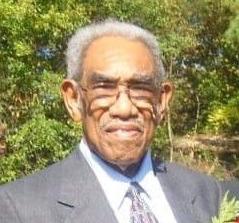 Long-time florist Norris Cannady dies at 88 | Obituary
Norris Benjamin Cannady, who held various positions in the floral business for 60 years, passed away on Saturday, November 6, 2021. Cannady was 88 years old.
Cannady started working at Barnes Bakery and worked part-time at Loretta's Flower Shop as a driver. Soon Cannady became interested in the art of floral design. After several years of work, he became part owner of Loretta's Flower Shop in West Philadelphia.
Cannady was born on May 5, 1933 to the parents of Woodrow and Mable Hunt Cannady who predeceased him as well as to his two siblings, Mrs. Hazel Cannady MusKelly and Mrs. Marie Cannady Pass.
Cannady attended Cleveland County Public Schools and graduated from Cleveland High School in Shelby, North Carolina. In 1946, while in college, Cannady met Marie A. Gaston. From their union were born four sons, Reginald, Stephen, Norris and Darrell. In 1951, they moved to Philadelphia. For more than 70 years, the Cannady family have built their lives and raised their children and grandchildren on North Robinson Street.
In his spare time, Cannady was an avid golfer. For many years he golfed at Cobbs Creek with the late Clarence Wood.
Cannady is predeceased by his son, Stephen. Those he left behind to cherish his memory are his wife and devoted friend of more than 70 years, Marie G. Cannady; three sons Reginald, Norris (Gail) and Darryl, a special niece, Dionne Sturdivant, sister-in-law, Mitzi (Vick) Sturdivant, 10 grandchildren, 15 great-grandchildren and a host of nieces, nephews, cousins and friends.
A visit will be held at Wood Funeral Home, Inc., 5537-39 West Girard Avenue on Tuesday, November 16. The visit will take place at 10 a.m. The service will begin at 11 a.m. Interment will be in Northwood Cemetery.