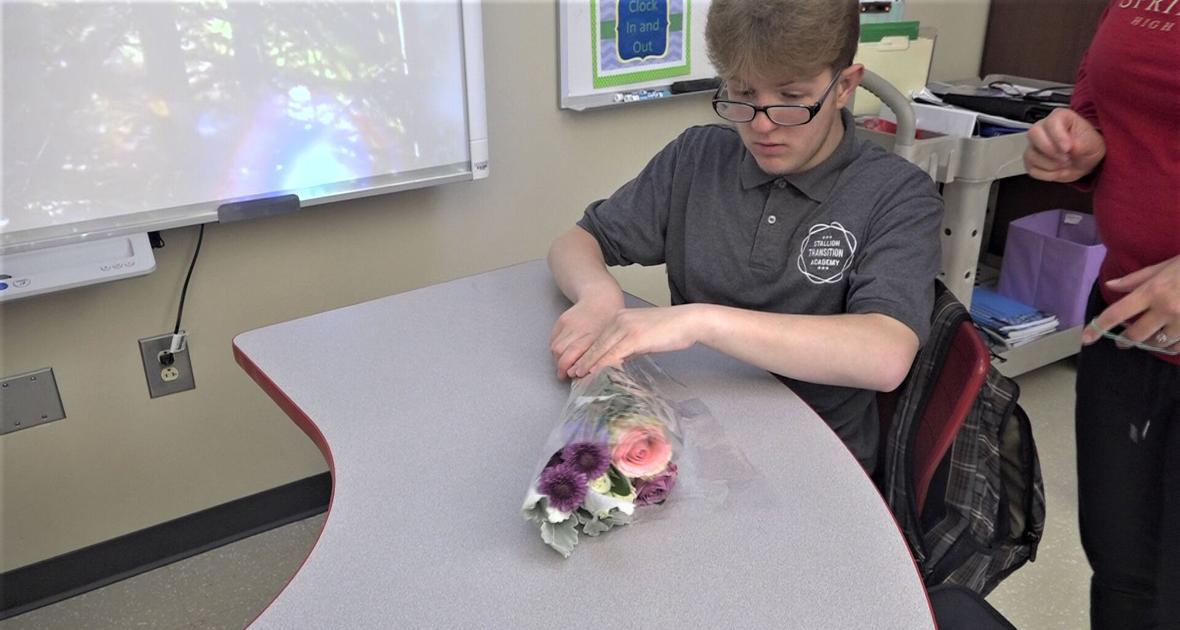 Lex-Rich Five special education students learn business skills while running a flower shop | Chapin
Spring Hill High School Transitions Academy students learn valuable skills while putting a smile on the face of the local community, one flower at a time.
The students launched the Sweet Stallion Stem flower shop this year to allow students to develop their skills, according to district officials. The flower shop started out serving only the Spring Hill High School community and then expanded to serve all of the district schools and the district office.
"Last year we started a sack cooperative where we bagged produce from a local farmers market, but this year we weren't allowed to do that," said Christen Miller, special education teacher. "We have our students from grade 9 through age 21 and it's our job to bring them into the community, so we wanted to come up with a plan. We decided to be creative and what better way to spread joy and learn skills than with flowers.
The project allows students to focus on learning sorting, math, cleaning, social and communication skills.
"It is important to provide these types of opportunities to our students, because each student has different interests and needs. So we try to meet these interests through different professional experiences, "said Olivia McCartney, special education teacher. "Students also have the opportunity to work in the cafeteria and in a nursery at a local church. "
As this was the first year of the floral boutique project, Spring Hill was able to find a partner and wholesale flower distributor at Branham Floral in Colombia. Vases for the program were provided through a vase collection by district office staff.
Sweet Stallion Stem Floral Shop had floral work all year round and recently completed a large order from the district office. In a year like no other, School District Five Superintendent Dr. Christina Melton and executive staff sent each grade one teacher a special bouquet to share their appreciation and recognize their commitment and dedication. devotion.
"It's such a sweet gesture because it's been such a crazy year," said first year teacher Anna Maria Gardiner. "Anytime someone brings a little treat or recognition, it's just a reminder to keep moving forward and keep doing what we're doing and to know that people appreciate us."
Teachers said the main goal of the project is to help students gain self-confidence.
"I hope our students end the year knowing that they have worked very hard and brought a lot of smiles to teachers and other adults in our community," said McCartney.