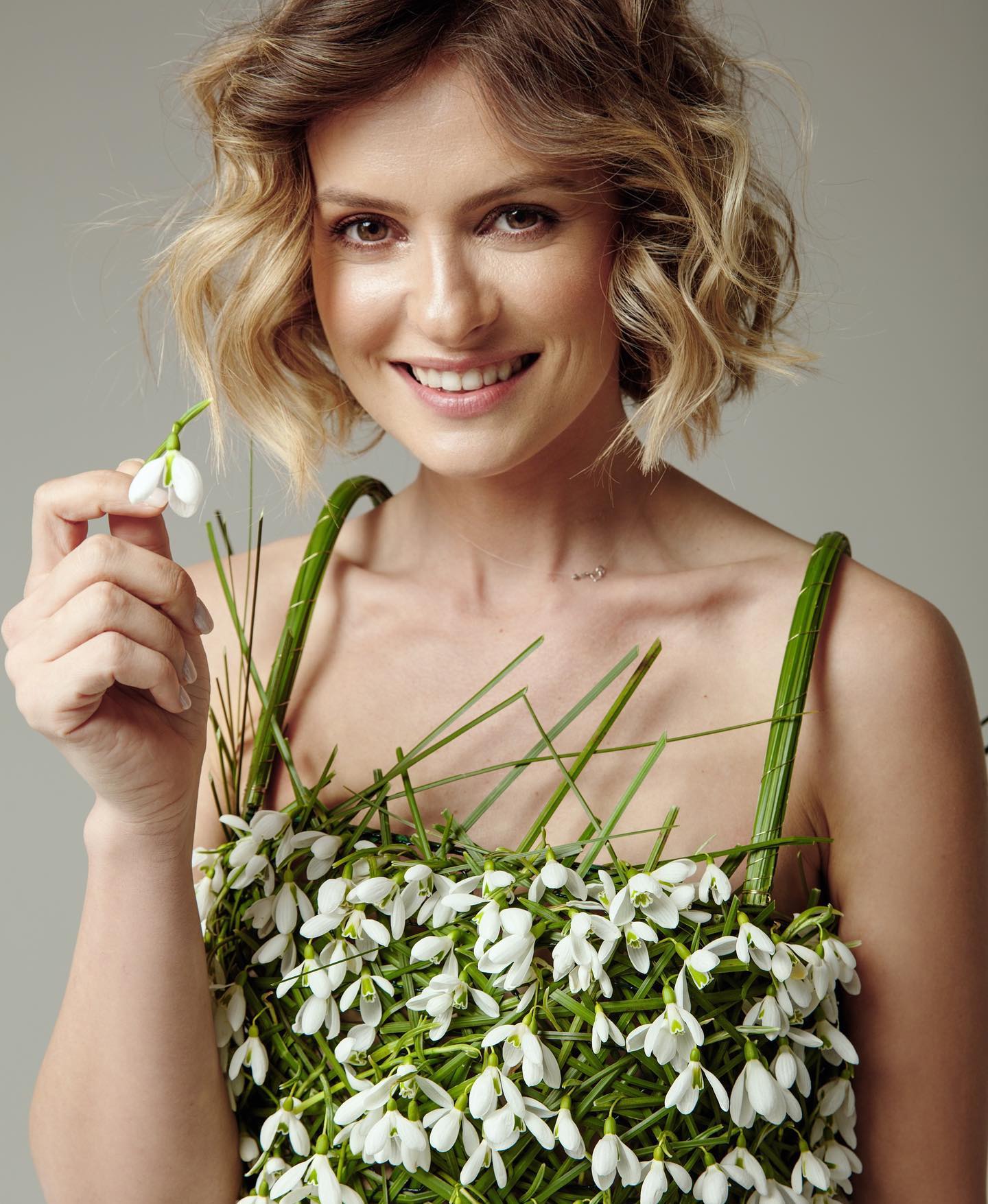 Iris Flower Shop sets a world record
BUCHAREST, Romania – The Romanian Florist
Nicu Bocancea,
international master florist,
Iris flower shop
, created a dress dedicated to March 8, International Women's Day, worn by the Romanian actress
Ioana Blaj
; the dress, made up of over 5,000 snowdrop flowers, sets the new world record for being the
The world's first dress made of snowdrops
, according to the WORLD RECORD ACADEMY.
"I added thousands of snowdrops thread by thread after the dear new actress,
Ioana Blaj
, put on construction, the press agency
DC News
reports.
"I thank her for the patience with which she allowed us to work the manifesto directly on her body. Snowdrop to snowdrop, the fragrant and tender dress took shape after 5-6 hours of intense work with the most important exhibitions. more fragile, but charming of the spring ", declared Nicu Bocancea, the most awarded and most successful Romanian master florist at international level. "
Manifesto for femininity and beauty

by Nicu Bocancea, Master Florist International
"When words can't be strong enough, there are flowers that can ′ ′ say ′ ′ more and more beautiful than any word. 5,000 snowdrops dressed in delicacy and raw scent on the actress
Ioana Blaj to help us express our gratitude and love for the ladies on vacation.
"Thank you, @IoanaBlaj, for your patience and femininity with which you allowed the most delicate and powerful flowers to whisper on behalf of men Happy Birthday"!
"May you have a colorful, beautiful and joyful life, ladies!
Model:
@ioana__blaj
Photo: @dragosborcanea @ducuion @cjcphoto
Makeup: @makeupbymikiianovici
Hairstyle: @caramanalexe
Floral design: @florariairis
"This time, I set out to express through flowers the delicacy, femininity, grace, sensitivity, but also the strength of the women in our lives, whether they are mothers, sisters, wives, girlfriends, friends. or girls. I chose the snowdrop because it is not just a flower, it is the symbol of maximum tenderness that I compare with my mother, but also with the first born, because it is the first to appear in nature after a harsh winter.
"In its delicacy hides the enormous strength to fight with low temperatures, with blankets of snow, with harsh winters. The weaker it is, the stronger it is, just like the ladies in our life. ", Explain
Nicu Bocancea which is part of the FLOOS association of the 30 best florists in the world who annually give trends in floristry around the world.
"" Spring is the favorite season for florists, but also for ladies who now, more than at other times of the year, take advantage of the surrounding floral symphony. This year the trend is natural, simple.
Associated world records: