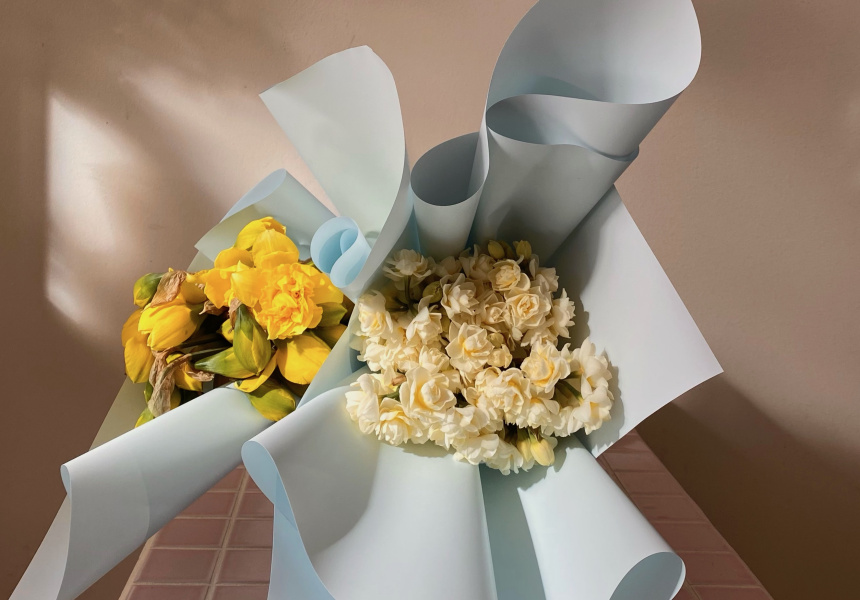 In Very Wholesome News, Melbourne florist is giving away 100 free daffodil bouquets – so you can fight lockdown fatigue with flowers
[ad_1]
Even before Victoria fell into lockdown 6.0, florist Emily-Rose Hill – behind the flower shop at Collingwood Rose Studios, which opened in late 2019 – was looking for a way to thank locals for supporting her throughout. over a year that has dealt blow after blow.
As with anyone working in industries reliant on perishable goods, canceled events meant canceled orders, which really took a big hit to small businesses.
"After multiple circumstances with unfavorable odds, a shop full of fresh flowers and a closed door, we contacted our community to share our page or – if [they were] able to – buy a bunch, "says Hill Large format. "Luckily, we were able to move our stock around and make some lovely arrangements for lovely people. "
"It has definitely been a difficult year for Victoria and, in saying this, I would like to put some sunshine in the life of our local community." Anyway, she found a way to say thank you.
In very healthy news, Hill's is donating 100 bouquets of daffodils – leaving them in a pile outside his Johnston Street studio on Wednesday. While the storefront will be closed in accordance with the restrictions, there will be 50 bouquets of classic bright yellow flowers and 50 bouquets of erlicheers (or multi-headed daffodils) available.
If staying locked up for the sixth time has left you deflated and Collingwood is within your three mile radius, use some of your two hours of daily exercise to walk past the studio and pick up a bunch of flowers to brighten up your place.
"We hope the flowers give each individual a little lift," says Hill, "because let's face it, we all need it right now."
Daffodils will be placed outside Rose Studios – 17 Johnston Street, Collingwood – at 11 a.m. on Wednesday August 11.
rosesstudios.net

@ rosestudio.s

[ad_2]