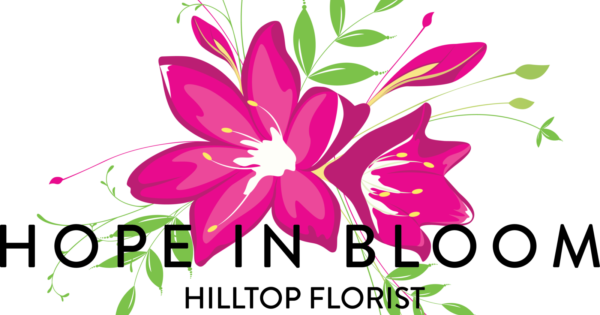 Florist supports initiative for grieving parents | Local News
MANKATO — Costs shouldn't get in the way of parents who need to speak to a mental health professional after losing a newborn or infant, Kelsey Barchenger said.
Barchenger, along with her sister, Heather Hering, and fellow KEYC News anchor, Lisa Cownie, co-founded an initiative offering grieving parents free therapy sessions. Known as the Mac Initiative, the partnership with Sioux Trails Mental Health Center is named after Hering's son, Mac, who died shortly after birth in 2019.
After Sioux Trails therapists received specific training to deliver the therapy, free sessions were launched in April. Since then, the aim of the initiative has been to spread the word so that parents know that help is available.
Their efforts received increased publicity and funding this month when Hilltop Florist in Mankato chose the Mac initiative for July's Hope in Bloom program.
To be selected, especially as a newer organization, was huge, Barchenger said.
"Having them reach out, knowing we're a new organization, means a lot," she said. "They know it's a problem in our community and in the whole region.
In announcing July's recipient, Hilltop Florist owner Deb Newman said Hope in Bloom's goal is to support nonprofit organizations that help children and families in the Mankato area. The florist designs a personalized floral arrangement, then donates part of the profits to the selected association.
"The Mac Initiative, in partnership with Sioux Trails Mental Health Center, helps families grieving the loss of a child," she said. "With Hope in Bloom, people can give a generous gift in more ways than one, as 20% of proceeds will go directly to the Mac Initiative."
The team behind the Mac Initiative reached out to local medical providers to let parents know about free therapy sessions. Although this is the kind of service they hope parents will never need, the loss of an infant is a sad reality.
Minnesota's infant mortality rate was about 4.7 per 1,000 live births, or about 300 total deaths, in 2018, according to the Minnesota Department of Health. The majority of deaths occurred during the baby's first 27 days, with birth defects being the leading cause.
Barchenger, Mac's aunt, said she and her family are still processing the loss. Therapy bills only add stress to a family's grieving process, she added.
"That's what we're here for, is to help people grieve in a healthy way and not have to worry about the added stress of how to pay for it," she said. declared.
She hopes the florist's July promotion will connect more parents in need with mental health services, while honoring Mac's life in the process.
"We hope this helps carry on Mac's legacy and helps other parents know that there is a way to turn such a terrible tragedy into a sense of hope," she said.
To inquire about Mac Initiative therapy sessions through Sioux Trails, call the Mental Health Center's Mankato office at 507-388-3181 or St. Peter's office at 507-934-2652.