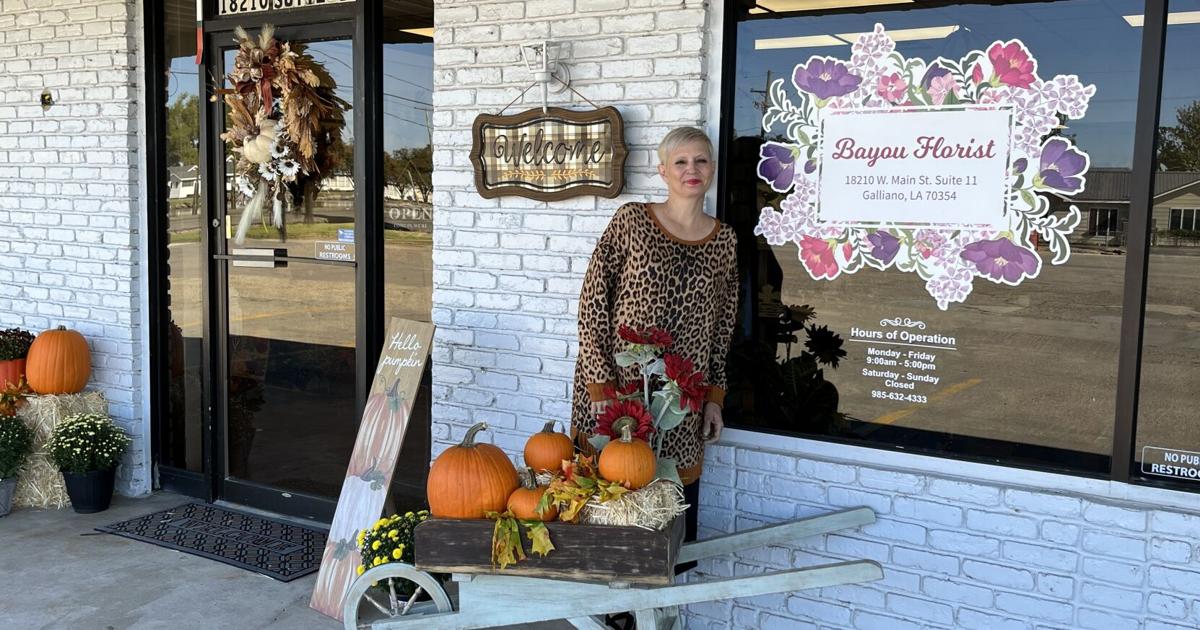 Bayou Florist ready for grand reopening after Ida | human interest
A local business damaged by Hurricane Ida reopens in its new permanent location in November.
The business owner said she and her team are looking forward to getting back to serving the community they love.
Bayou Florist is hosting its grand reopening on November 12 from 10:30 a.m. to 5 p.m. at the company's new location at 18210 West Main Street Suite 11 (located in the complex next to Galliano Fresh Market).
Business owner Missy Terrebonne said her return was a blessing and she looks forward to reuniting with the customers she knows and loves.
"The love and passion we have for our community is central to what we do," said Terrebonne. "We are here to help customers in happy and sad times. We are proud to always be here – not only as a florist and gift shop – but also to always be here to welcome our customers like family.
Terrebonne has a rich passion for what it does.
She purchased Bayou Florist in 1995 from previous owners and has now run the business for 27 years.
Those 27 years were spent at the company's old location, which was damaged by Ida. But Terrebonne said she is now ready and excited for a new chapter in the store's new location, and she hopes to create new memories with customers in the beautiful new location.
"We lost everything to Ida at our old location," Terrebonne said. "We have been working in a rental house for over a year. We have always made it happen even in the most difficult times. We are thrilled to be in this new location, and we have worked around the clock and very hard to get here. We look forward to welcoming and continuing to welcome all of our customers!
Bayou Florist offers fresh floral arrangements for all occasions, silk arrangements and also a wide variety of gifts including but not limited to: candles, monogrammed napkins, home decorations, baskets- gifts, wreaths and other items.
"But we specialize in fresh and artificial flowers," Terrebonne said.
Terrebonne said the best part of her job is the feeling of making a difference for someone – a feeling of joy and pride knowing that a lot of things bought at the store will be given to people and will make them happy and/or give. console them through a difficult time.
"It makes you happy, satisfied and accomplished," Terrebonne said when asked what it felt like to satisfy a customer's needs. "I live for this company and knowing that I can make someone so happy and satisfied is worth it."
Terrebonne said that while it wanted to welcome the community to the new Bayou Florist location, it also wanted customers to know that the same basic principles that have kept the business in business will be there.
She said she looked forward to seeing familiar faces and hopefully meeting new friends, adding that her main goal was always to keep the customer happy.
"We always want to keep growing in what we do best," said Terrebonne. "But the main goal is to always make sure that our customers are the top priority and that they are always satisfied."