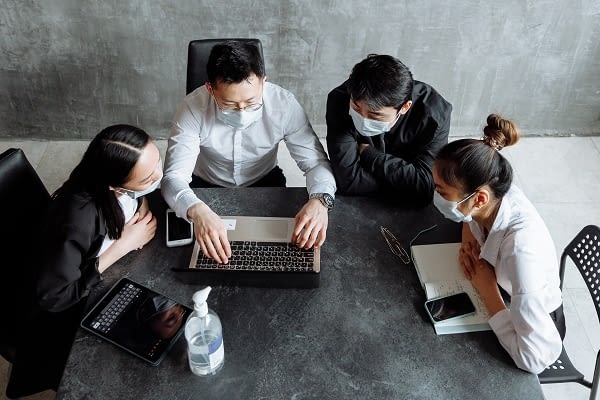 As the pandemic drags on, we look at how many people are in debt due to Covid 19 – London Business News
There were 1,054 redundancies reported in the UK between August and October 2021. The Covid 19 pandemic is still affecting the labor market, with restaurants and bars offering reduced hours, retail store closures and reductions business workforce due to loss of money over the past two years. Through October 2021 the average UK adult owed £3,713 in unsecured debt, but how much was due to the pandemic?
People who have been furloughed or faced with reduced hours may have turned to options like Buy Now, Pay Later. These may sound appealing because often they don't affect your credit rating – and you think, I'll have the money next month when things reopen. But it's when you can't pay the next month that the problems arise. Companies like Klarna may seem harmless, but small personal loans like these can give you bad credit and affect your ability to borrow in the future.
In March 2021, total household debt in the UK was £1.892 billion, 2.4% higher than the previous year. It may seem like a small percentage, but the ever-increasing debt in the UK is a crisis. The biggest sectors of the UK market affected were hospitality and retail, with shops, restaurants and pubs closing. In the first quarter of 2021, the UK Debt Service reported that 476,000 18-24 year olds were unemployed. With these employment sectors often offering work at these ages, many young people found themselves with limited ways to earn money – and in turn turned to creditors. Student debt already affects 1.5 million students each year, and by the time students complete their studies the average debt owed is £45,000 (study carried out in 2020). On top of that, with no work available, students — and others affected by the pandemic like those who have been laid off — are turning to personal loans.
It's easy for debt to spiral out of control. The biggest problem with borrowing money is when people find themselves incurring multiple debts from multiple creditors. This is where issues such as missed payments and lawsuits arise – you always need to know what you owe and who you owe it to.
But how are people accepted for additional credit without paying back what they currently owe? Even with a bad credit score, you will be considered for personal loans. Often, lenders, who offer services like payday loans or cash advances, will accept you even without credit. When considering personal loans, the most important thing to remember is to check the APR variable – there's always a lot of competition, so shop around. If a company accepts you with very bad or no credit, their APR will often be very high.
It's not just the individual who has gone into debt because of the pandemic – the government has suffered large payouts when dealing with the virus. In the first year of the pandemic, the UK government borrowed £299bn – and it is set to borrow another £200bn in 2022, to fight coronavirus.
However, there are a few positives. The House of Commons reported that the household savings rate rose from 8.9% in January-March 2020 to 25.9% in April-July 2020, the biggest increase since 1987. This is likely due to the shutdowns as people spent less on non-essential items or activities outside the home. As we move into and out of shutdowns and the economy reopens, this number fluctuates.
From March 2020 to May 2021, many households spent less. This meant that as a nation we were less likely to borrow money and get into debt, meaning unsecured debt decreased each month throughout this period. Credit ratings also appeared to rise during the pandemic. Experian announced in October 2021 that their average UK credit score had increased by 5 points over the past year. They explained that this could have been helped by the introduction of the emergency payment freeze, as well as people saving more and spending less during lockdowns.
If you're struggling with debt because of the Covid 19 pandemic or for other reasons, you're not alone. the the average debt per UK household in October 2021 was £62,965. Regardless of the amount of your debt, there are solutions available to you.
If you have debts from multiple creditors, you might consider a debt consolidation loan – this will allow you to take your multiple monthly payments and consolidate them into one affordable monthly payment. A debt consolidation loan could be an ideal option for someone struggling with bad or no credit as they will consider everyone.
Most importantly, be sure to research your options when dealing with debt and speak to a financial advisor because they know what they are talking about.
Authors biography
This article was contributed by Lily Ruaah, Content Writer at Express Consolidation. A UK-based consolidation loan broker, the company – and its advisers – have a wealth of knowledge when it comes to this debt solution.