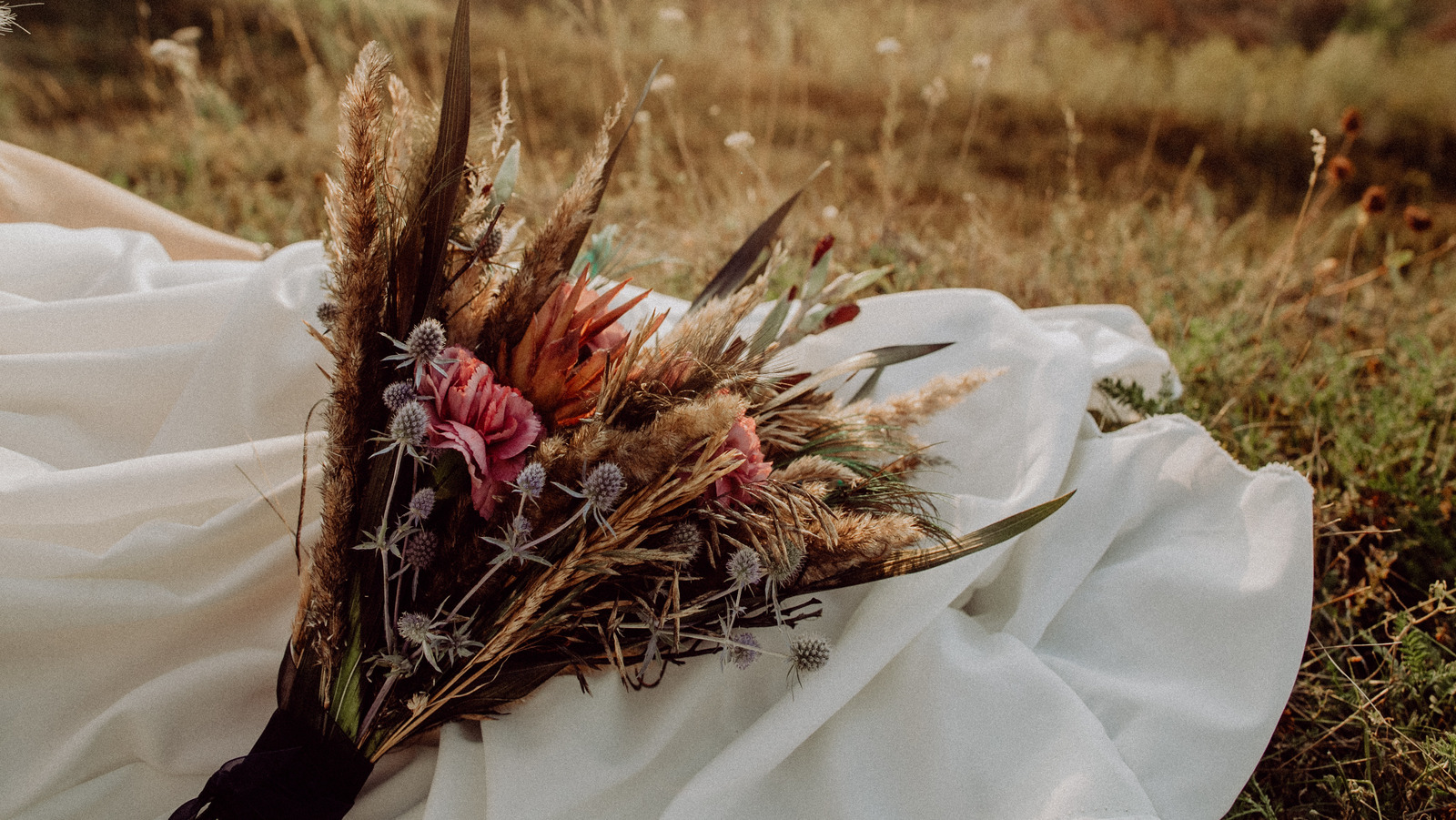 A florist shares the best ways to store flowers at home
Glycerin, according to Roxanne Dried Flowers, is one of the most popular ways to preserve flowers. However, the process is complex and time-consuming, making it a difficult process to replicate at home.
The process is simple, in theory. Like Mary-Anne Da'Marzo, founder of London's The last group, told The List exclusively, all you have to do is place fresh-cut flowers in a mixture of "one part glycerin and two parts lukewarm water." Da'Marzo says to leave your flowers in the mix for two weeks before you start checking them. When they're ready to be removed from the glycerin, she says the flowers will "feel rubbery." Processing time, depending Hello Lidy, will change depending on the flower; flowers with thinner petals, such as alstroemeria, will take less time than those with thicker petals, such as roses.
Although it sounds easy enough, Roxanne's Dried Flowers warns that only flowers harvested at the right time will work best in glycerin. You'll want to use fully mature flowers; new shoots will reject glycerin, so you should wait until the flowers are fully ripe, that is, around mid-season.
Also, glycerin-based DIY projects won't hold colors like they do when the professionals do. While "Hello Lidy" says flowers like Gerbera Daisies, Bells of Ireland, Magnolias, Tulips, and Ranunculus work great for preservation, you will lose color during the drying process. Often, food coloring is added to glycerin solutions to help preserve the color of the petals or stems.