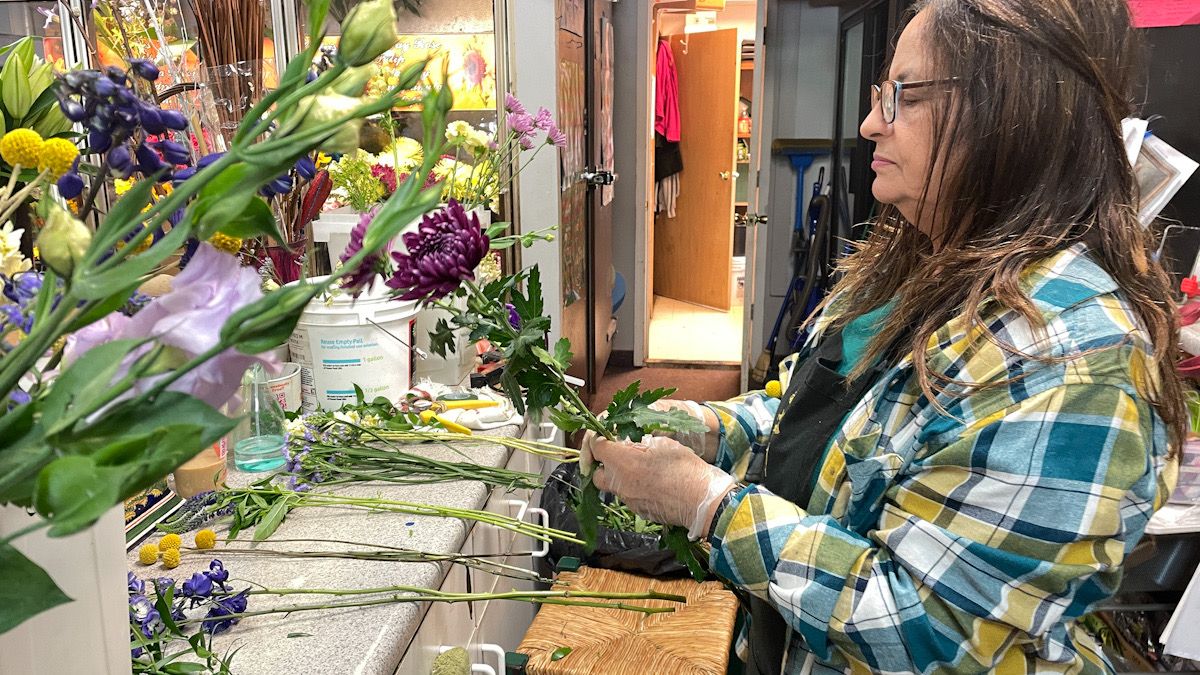 A Cut Above florist prepares special wedding bouquets
CHICOPEE, Mass. – Wedding season is in full bloom and Cut Above Florist is working to ensure that every couple has the perfect bouquets.
"It's a pretty busy time, yes," said florist Nilda Vega. "Because people like to have weddings in the summer."
The florist has been based in Chicopee since the 1990s.
Store manager Timothy Cummings said the COVID-19 delays have made this year the busiest summer they've ever had.
He said the role of a florist during wedding season is especially important because of the emotions surrounding the occasion.
"It's only a few times a year that you might get flowers," Cummings said. "A wedding is a big event in people's lives, and it's a way of celebrating that kind of life event with flowers. And so people get emotionally attached to it."
Cummings said her store and other flower sellers have faced many challenges related to supply chain issues.
More recently, problems with one of their overseas suppliers almost resulted in the store not having enough white flowers during their peak season.
He said another challenge that comes with preparing wedding flowers is being able to match his clients' vision, while also being aware of how the flowers will age.
"July can be terribly hot and humid here, and not all flowers will do so well there," Cummings said. "So you kind of have to think about the time of year and what they're asking to do. Is it doable given what they're looking for and are they actually available in the market somewhere? "
For some, the wedding day is the most important day of their life.
For florist Nilda Vega, preparing the right bouquet for the bride-to-be is more than just tying a few flowers together.
"We don't send flowers, we send love," Vega said. "When I do this for a bride, I think of the bride and how happy she will be if I do a good job with her flowers, and I always do my best to keep them happy and enjoy the day without worry."