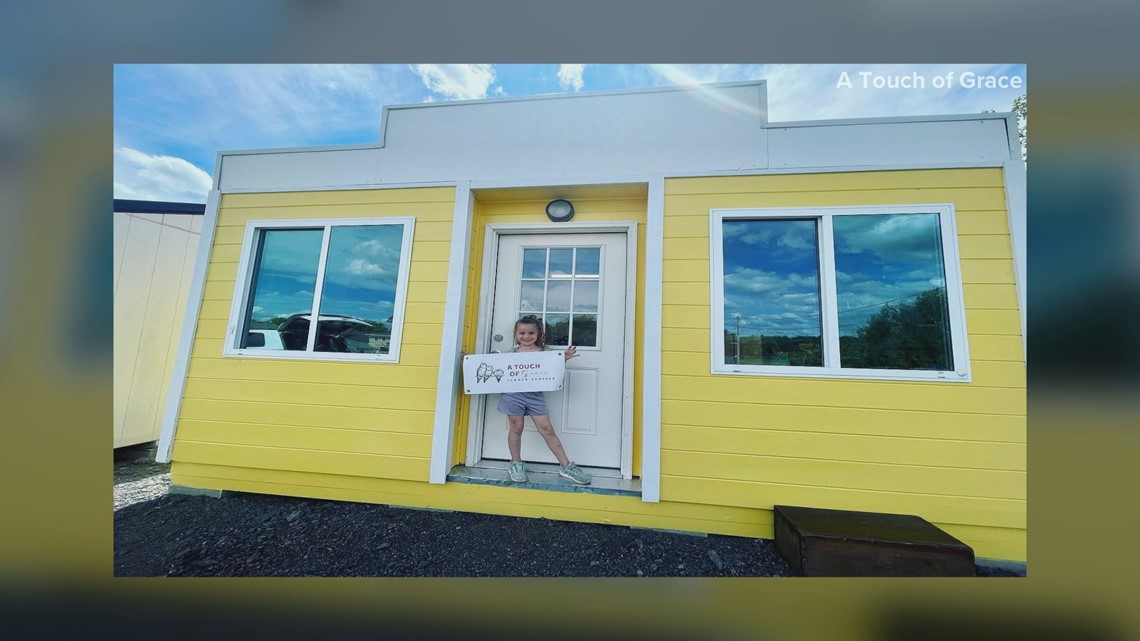 A 7-year-old child opens a flower shop and helps others
Arabella started two years ago with a modest flower stand, donating all the money she earned to charity. This year, she's upping her game with a full boutique.
OLD TOWN, Maine — When a child has an idea in their mind, it's often hard to change it.
Arabella, 7, asked her parents two years ago to turn their garage into a flower shop, but she says her father said "No".
The first year, she donated all the money she earned to "Ending Hunger in Maine". The second year, it all went entirely to the Maine Parkinson's Society.
This year, she opened her own business in a storefront in the Old Town with the help of her mother and father.
Arabella says 25% of every rod sold will go to NICU Northern Light, but for her it's not just about giving money, it's about making people smile.
"When she sells flowers by the roadside, she stands by the road and waves to everyone," Arabella's mother, Jess Francis, said.
"With a flower!" Arabelle added.
"With a flower in her hand," her mother continued. "She said, 'Even if they don't stop to buy a flower, I still made someone smile today.' I think that's what it's all about, isn't it?" Jess said, smiling at Arabella.
Arabella and her parents are planning a grand opening celebration on Saturday July 9 at their store, A Touch of Grace, in the Old Town. The store is located on Main Street and will be open from 10 a.m. to 2 p.m.
More articles about NEWS CENTER Maine
Click here to sign up for the NEWS CENTER Maine Break Time Daily Newsletter.
For the latest breaking news, weather and traffic alerts, download the NEWS CENTER Maine mobile app.